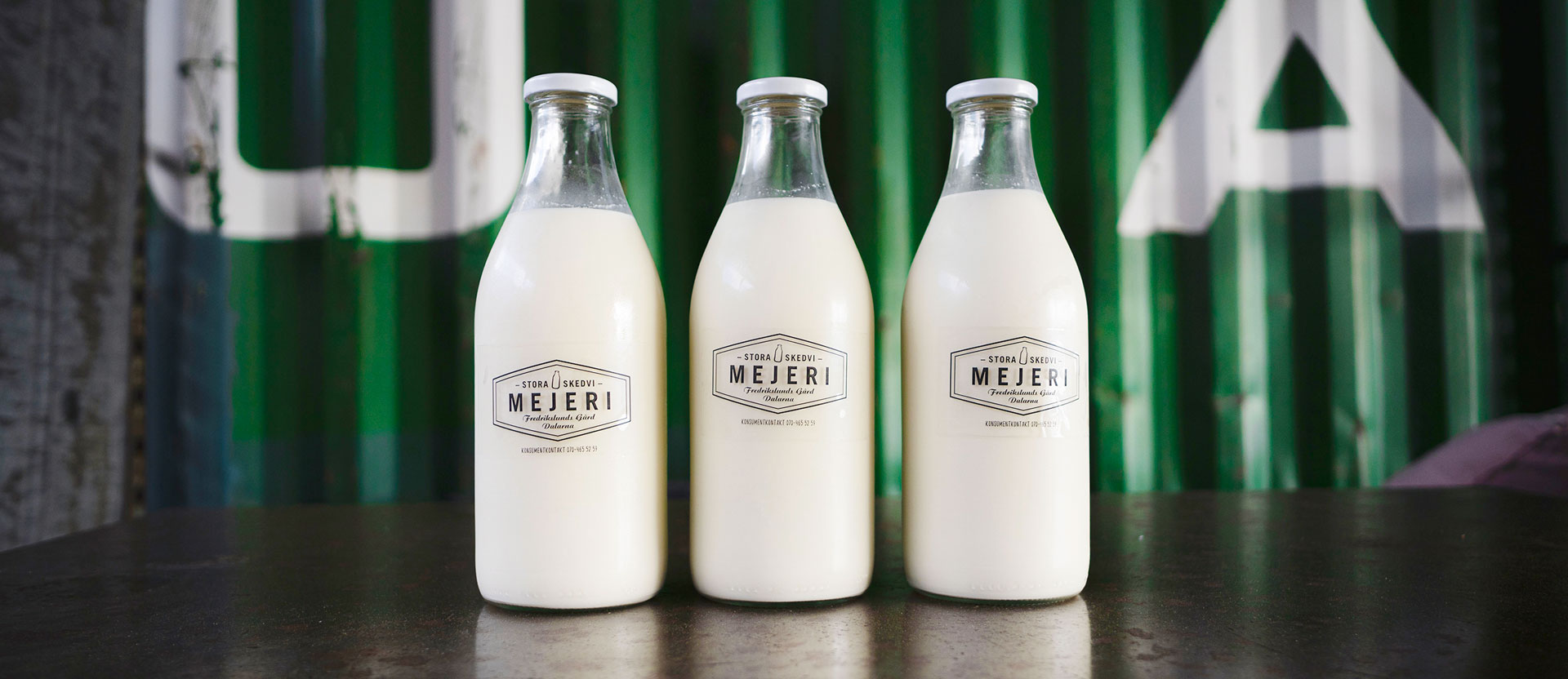 PRODUCING MILK, CHEESE AND ICE CREAM
The beautiful old factory we call home in was built in 1941 as the town dairy. After spending many years functioning as a bakery, its story has now come full circle as our factory has begun making dairy products once more. The ice cream is churned and the glass bottles filled with milk straight from the cooler, whilst our range of cheeses grows and new ice cream flavours are trialled and tested.
All sustainable and locally produced - and we are so happy the journey has now come full circle. There is a dairy in the factory once more. We're back to where it all began - with a vision to innovate!
PERNILLA, THE DAIRY QUEEN
Located one floor down, the Stora Skedvi Diary is run by an old colleague of ours, Pernilla. She has a background working on farms, and milking cows is something she used to do on a daily basis. Over time, her interest in milk grew and she began to dream of working with all things dairy, of being a dairy queen if you will. Her fiery curiosity and her interest in testing out new things is what helps the range grow. Whilst her love of gardens and nature, where she finds the flavours for her cheeses and her ice creams, helps to create exciting and natural tastes.
MILK BY THE BOTTLE
In the Food Hall, you'll find coolers with milk that has been pasteurised just one floor beneath you. Here, you can fill your own container or buy a glass bottle that you can reuse next time and the time after that. We were the first in Dalarna to offer milk this way, and now there are loads of people who keeping coming back to us every week for their refills. With a fat content or 4.5%, give or take, we dare say it's the best milk imaginable for making great pancakes or Swedish bullar.
The milk is supplied by Fredrikslunds Farm, situated just a kilometre or so away. There is a pleasant calm that hangs over the entire farm. One or two times a week, the tractor rolls over to ours to fill the tank with milk. Locally produced, just the way we like it.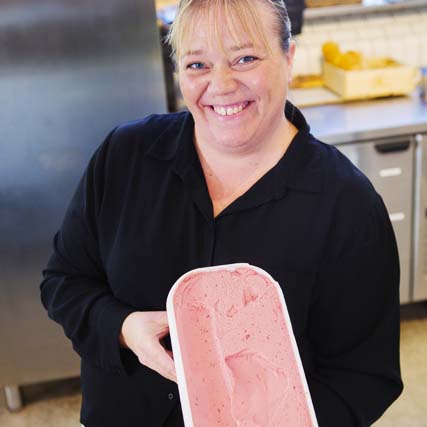 Pernilla Hessman, dairy queen.