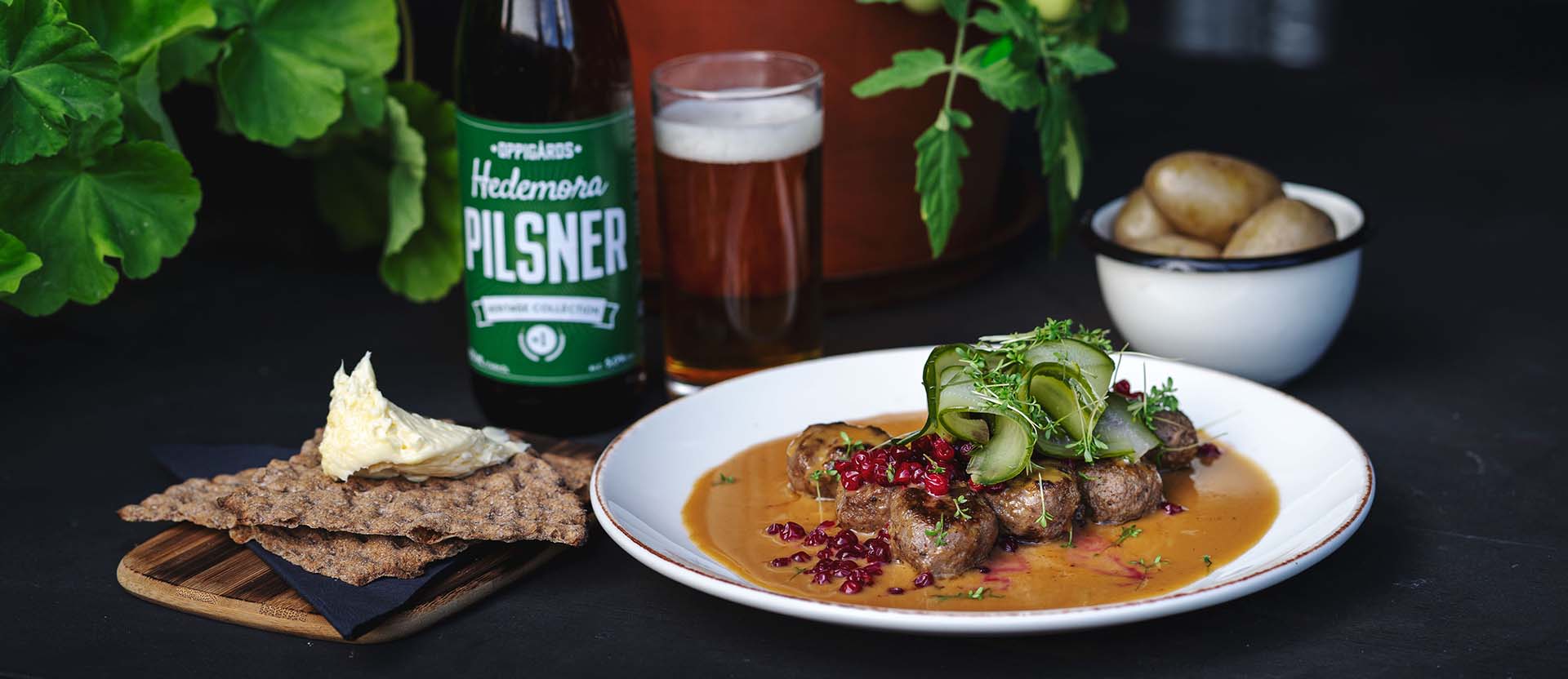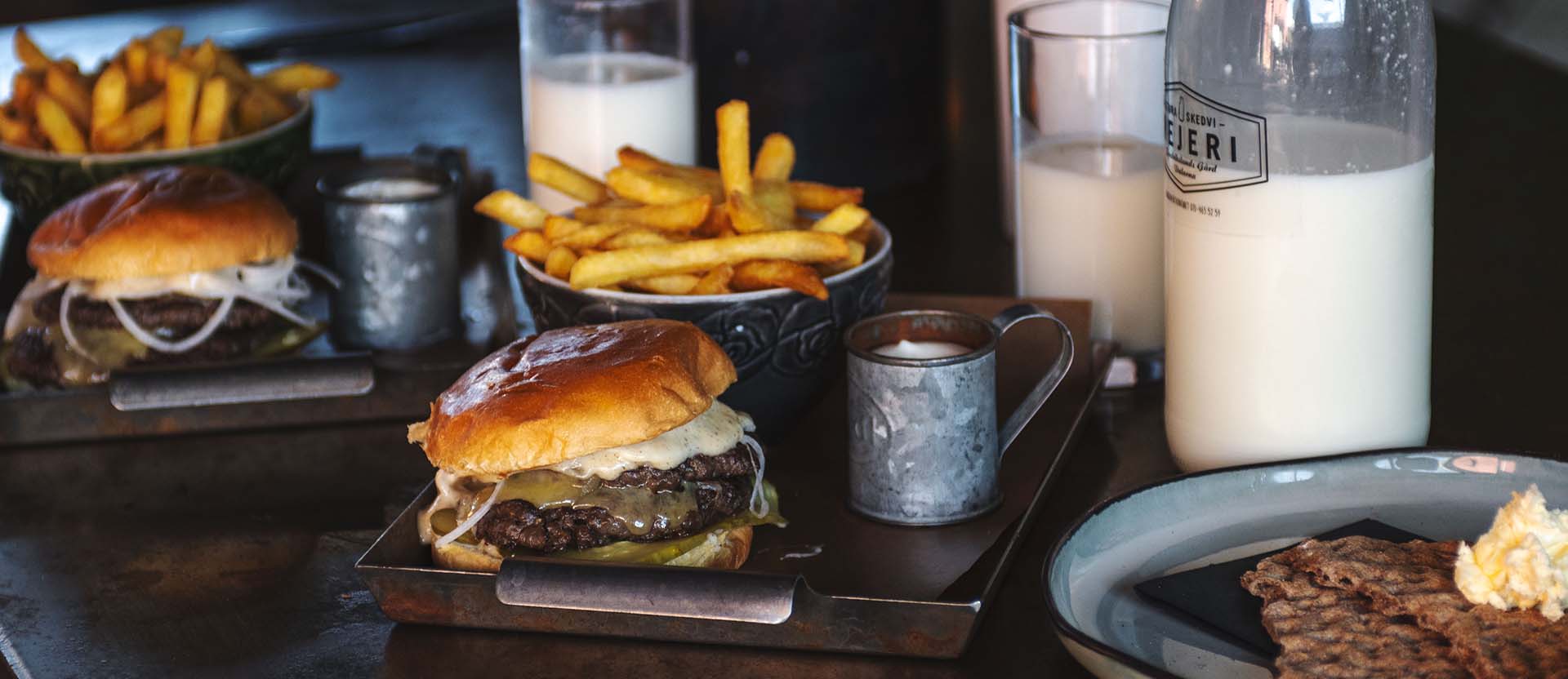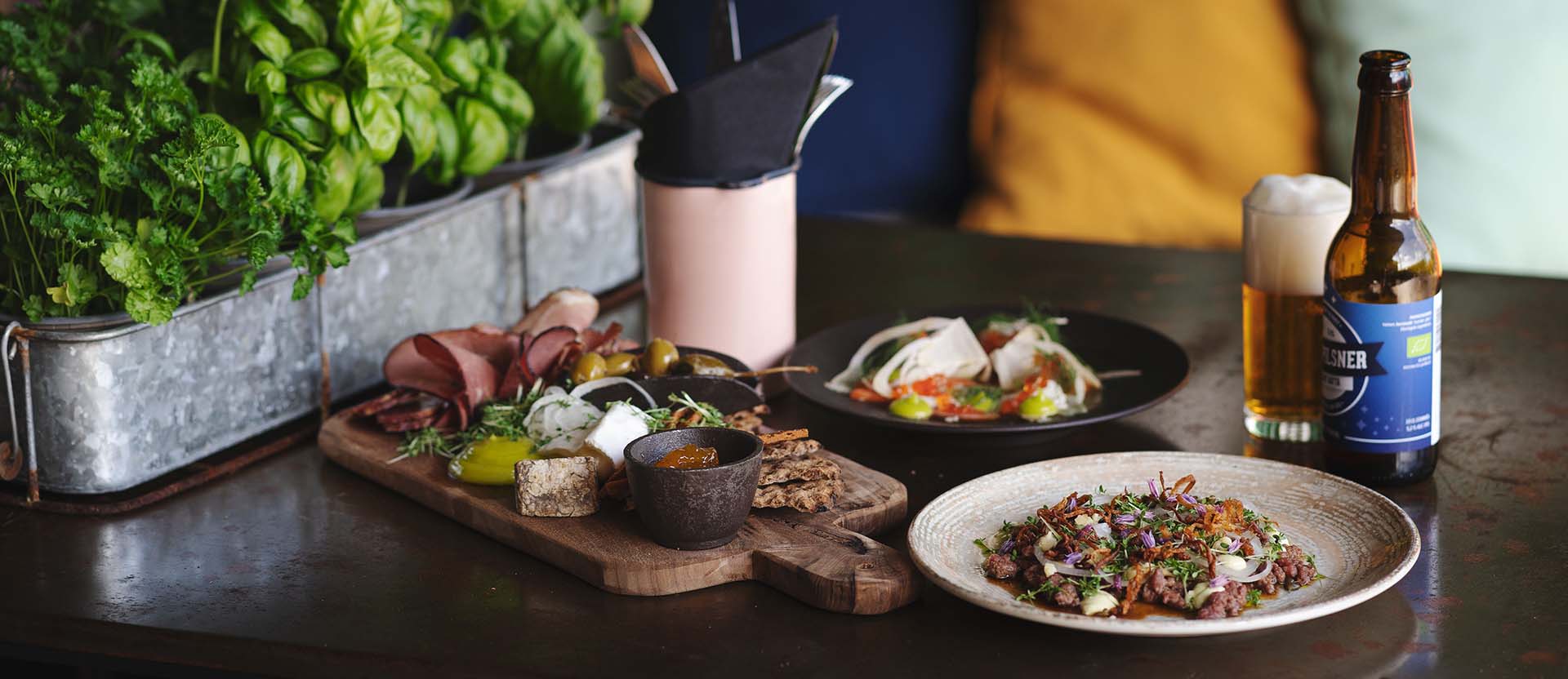 COOKING WITH LOVE, RESPECT AND CULINARY TRADITION
Do you love smart, well-prepared food as much as we do? Then come on in - we think you might really like it here! Our focus is on locally produced raw ingredients and well-prepared, high-quality dishes. We love our Swedish food traditions and enjoy taking inspiration from the world around us. Our dishes are prepared with love and respect for both the producers and the raw ingredients which are procured from Stora Skedvi and the surrounding area as much as possible.
OUR RAW INGREDIENTS & KNÄCKEBRÖD
Our pork and our beef are both supplied by farmers here in town. Our potatoes, eggs and milk also come from within a few kilometres. "Our" farmers are the most important asset in our restaurant - along with our knäckebröd of course! On the other side of the wall is the bakery where Skedvi Bröd is baked the traditional way in wood-fired ovens. Our bread of course also takes pride of place in our restaurant. There are crumbs all over the floor here!
As much as possible, we also get our fruit and veg from the local area wherever the season permits.
FARMERS Lunch is served every day Tuesday-Friday & Weekend menu Saturdays 11:00-15:00
Our lunch has hearty, well-prepared dishes one might describe as "country cooking with pizzazz and finesse". Everything is based on what our local farmers produce. In town, we've got pork and beef, potatoes, milk and eggs. All locally produced, just the way we like it.
The Farmer's Lunch is available for SEK 145 and comes with knäckebröd and a spread, salad plus a cup of coffee. Alternatively, you can try the Vegetarian of the Week, burger or schnitzel (SEK 200).
The Weekend Menu is available from SEK 185 - SEK 255.
à la Carte
In our evening À la Carte Menu there is even more room for creativity and pizzazz. As well as in the lunch menu, everything is based on what our local farmers produce. 
Kitchen closes at 9pm.
August thru June we are open Fridays and Saturday evenings from 6pm. 
We recommend for you to book a table but welcome drop-ins (subject to availability). 
GREEN DISHES
Locally produced meat is close to our hearts and makes up a large portion of our menu. But what about vegetarian alternatives? One certainly doesn't preclude the other! Putting just as much love and planning into our veggie alternatives as we do into the rest of the menu is an obvious decision for us.
Drinks
It goes without saying that the right choice of drink can make a good meal even better. And we stick to local products here too as much as we can. Our bar has beers from Sälens Mountain Brewery in the North all the way to Stjernsunds Brewery in our backyard, as well as well-known beverages from Oppigards that's situated right next door. Soft drinks from local breweries Sahlin Brygghus and Mora Bryggeri are also available for those who prefer.
When it comes to the wine list, we stay within Europe and offer a varying range to choose from.
Our exquisite drinks of the stronger variety are also largely Swedish and come from small-scale outfits. Skedvi Bröd Aquavit comes from our own knäckebröd bakery, whilst the Tevsjö Destilleri in Hälsingland provides us with a varied offering. We also sometimes have guest products from other producers.
ALLERGIES
We of course deal with the majority of allergies on-site in our restaurant. For more specialist food requirements, please give us a ring beforehand on +4676-116 02 00 or send an e-mail to restaurangen@skedvibrod.se.
Takeaway
Our lunch menu can be ordered as a takeaway or before the lunch session by calling +4676-116 02 00.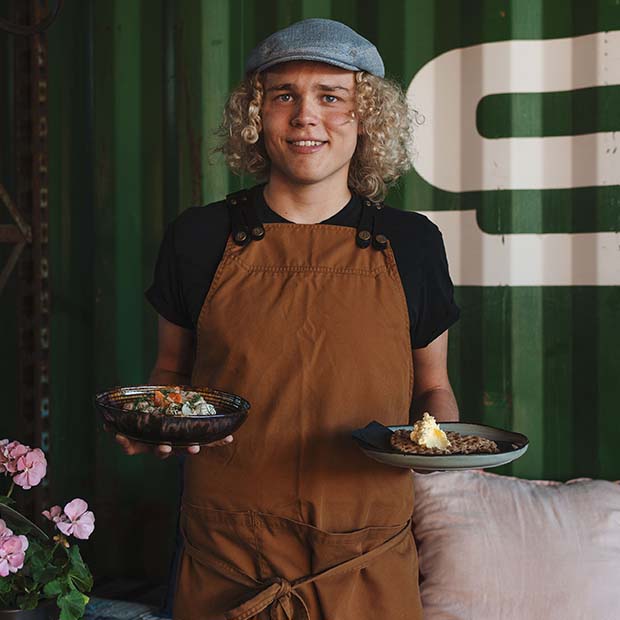 The outdoor serving area is open in summer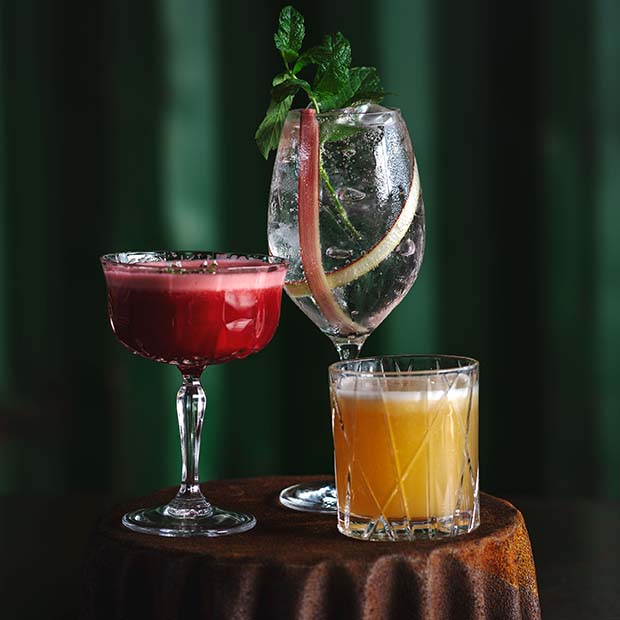 Why not try one of our good drinks before the meal?