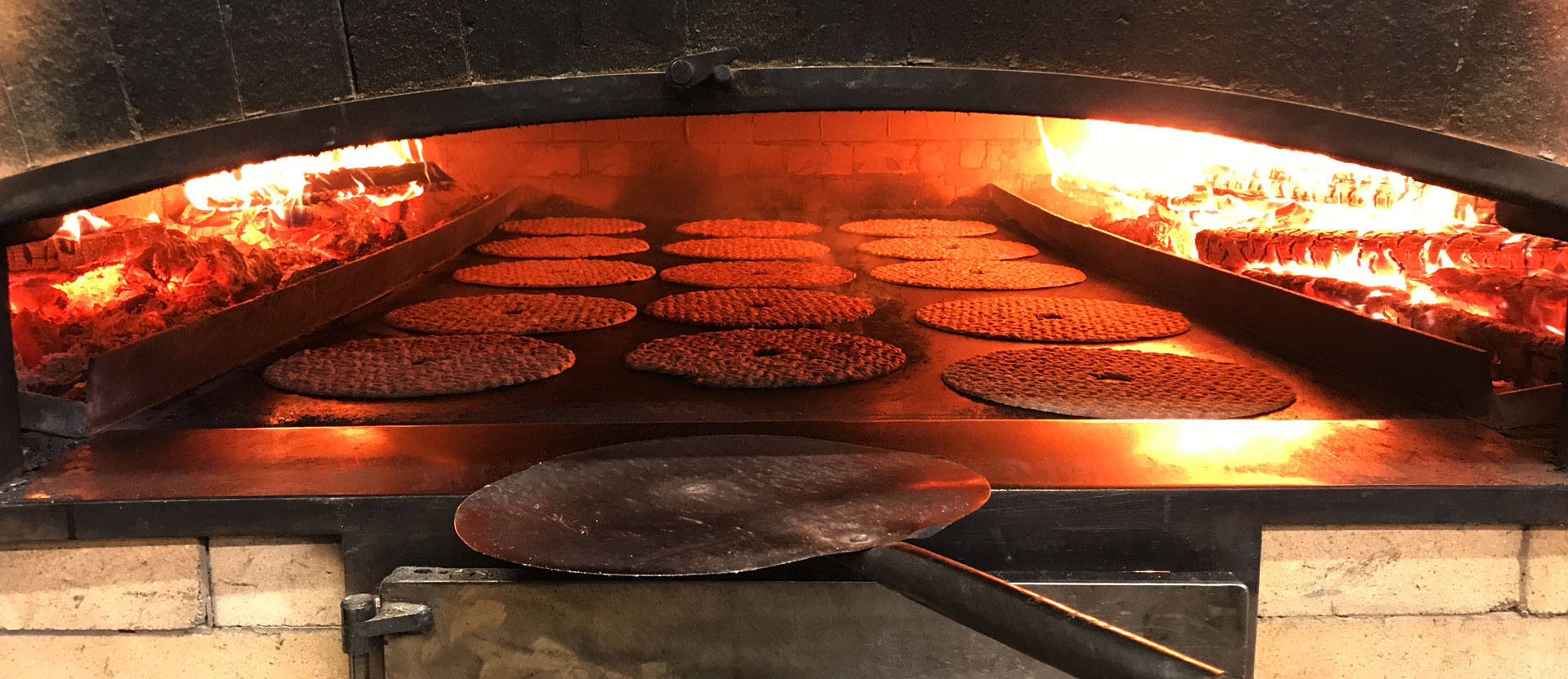 You are very welcome to visit us in our old factory. Here, we bring together tasty culinary crafts from the local area and offer experiences for everyone in our knäckebröd bakery, food hall, restaurant and dairy, plus outdoor activities in the summer when we open up our courtyard area.
Explore the food hall, watch how our bakers bake our knäckebröd in wood-fired ovens and enjoy the exceptional cuisine prepared in our restaurant.
GROUP VISITS
You can also visit us in groups big or small. Bring along your staff, your workmates, the seniors' club, the book club or just get a few friends together. The wonderful industrial setting here is the perfect meeting spot centred around culinary craftsmanship and smart food.
GUIDED TOURS
During the day, we offer guided tours to groups of our factory where we recount the exciting history behind Skedvi Bröd. Guided tours must be booked in advance. And why not combine your tour with lunch or a Swedish-style coffee break, or 'fika', the Skäve way followed by shopping for delicacies in the food hall. Experience the craftsmanship up close and feel the smell and the warmth of knäckebröd being hand-baked in wood-fired ovens.
To book a guided tour, e-mail us at besokoss@skedvibrod.se.
EXPERIENCE OUR BAKING EVENINGS
Our Baking Evenings promise warmth and fun! You and your group (min. 12 people) will get to try your hand at being a baker for an hour. Bake your own knäckebröd together with our bakers and gather round the warm, crackling fire inside the ovens. And why not make an evening of it by paying a visit to our restaurant afterwards?
If you have any special requests for your group event, or to find out more or book your slot, e-mail us at besokoss@skedvibrod.se. Groups must be booked in advance.