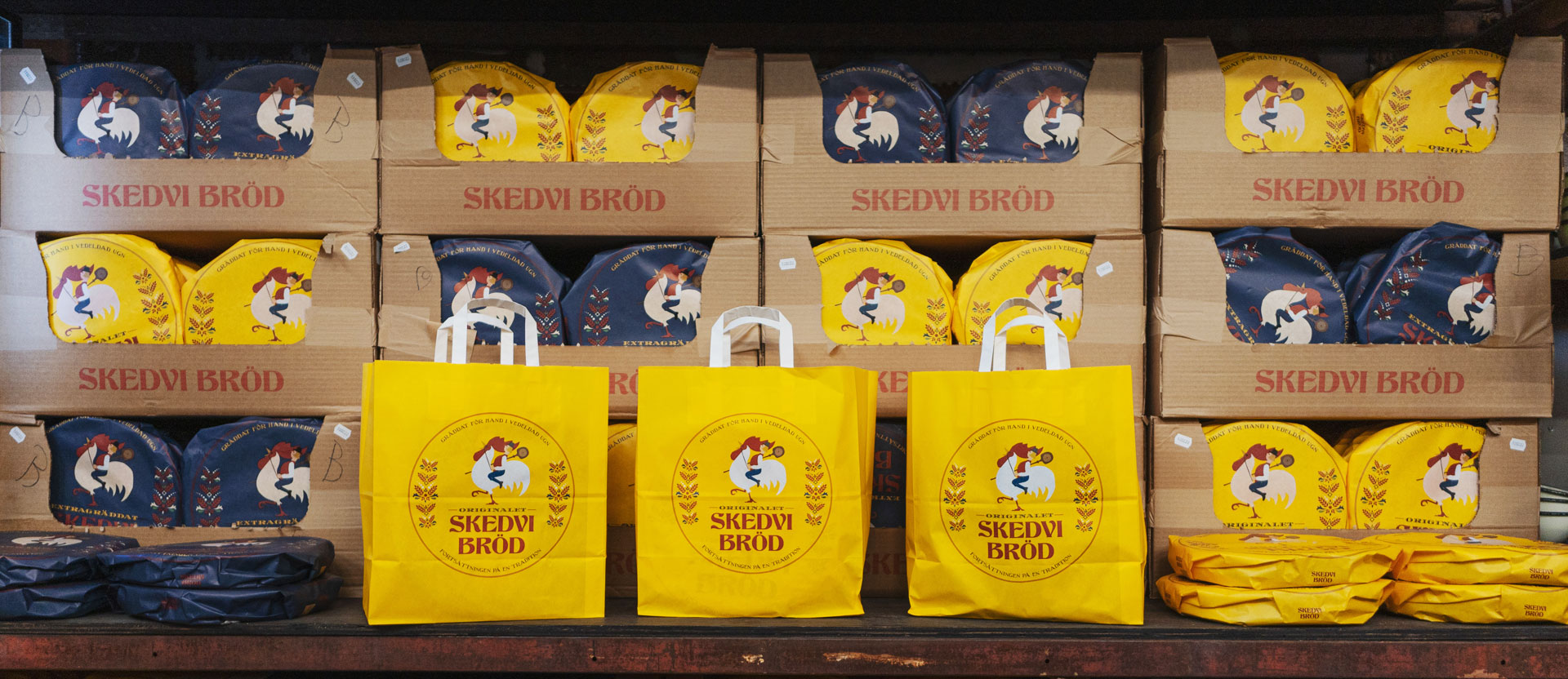 It's not for nothing that we at Skedvi Bröd have mile after mile of shelves in our Food Hall! This is where we sell all our products and all varieties of knäckebröd that are baked right here in the bakery. You can't get fresher than that! Everything from the standard packs to broken bread boxes in various sizes, we've got it all here.

We also occasionally sell XX-crispy bread, as and when it's available, which enthusiastic knäckebröd lovers travel from far and wide to get their hands on. Making it less of a standard product, and more of a rather unique product created with culinary craftsmanship. Whenever it is available, the Food Hall is where you'll find it for sale.

Here, you can buy knäckebröd in bulk and individually, with everything from standard packs to varying sizes of broken bread boxes available.