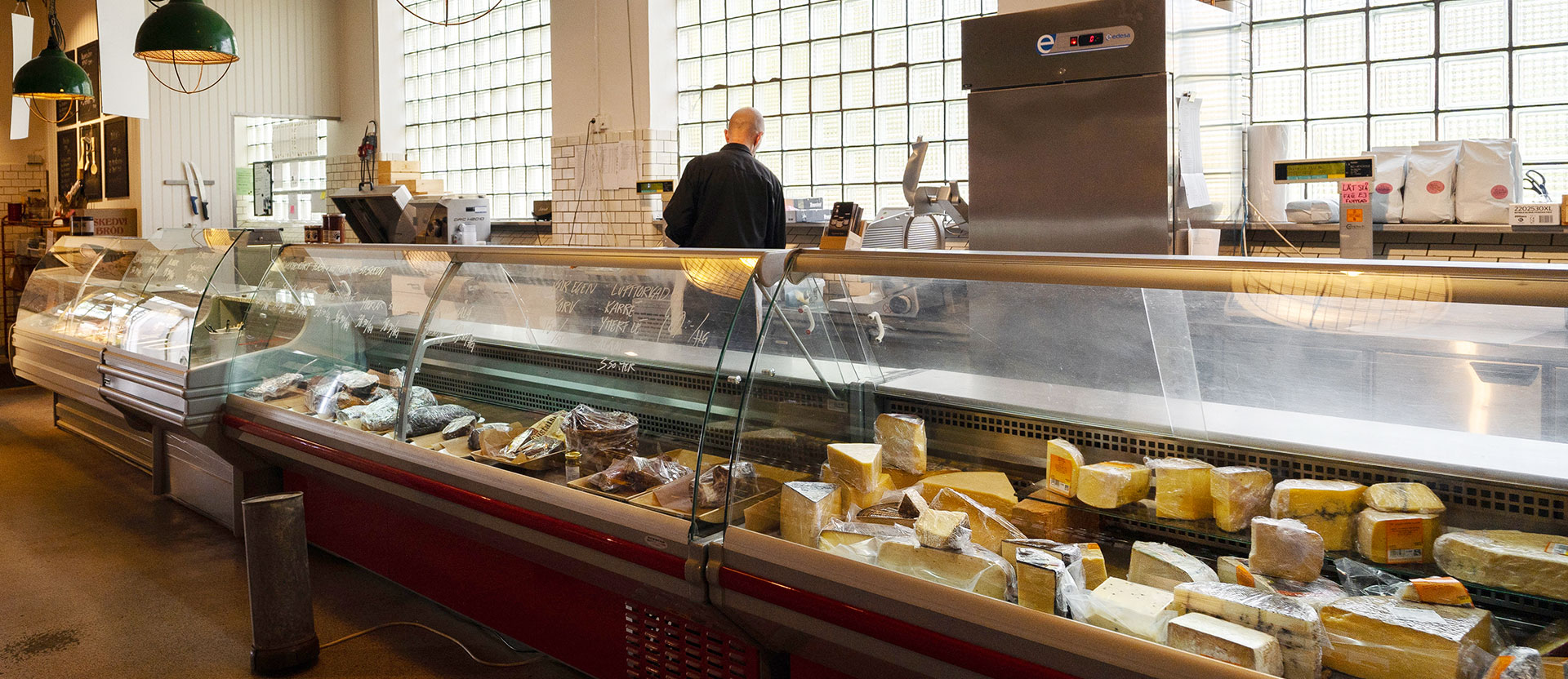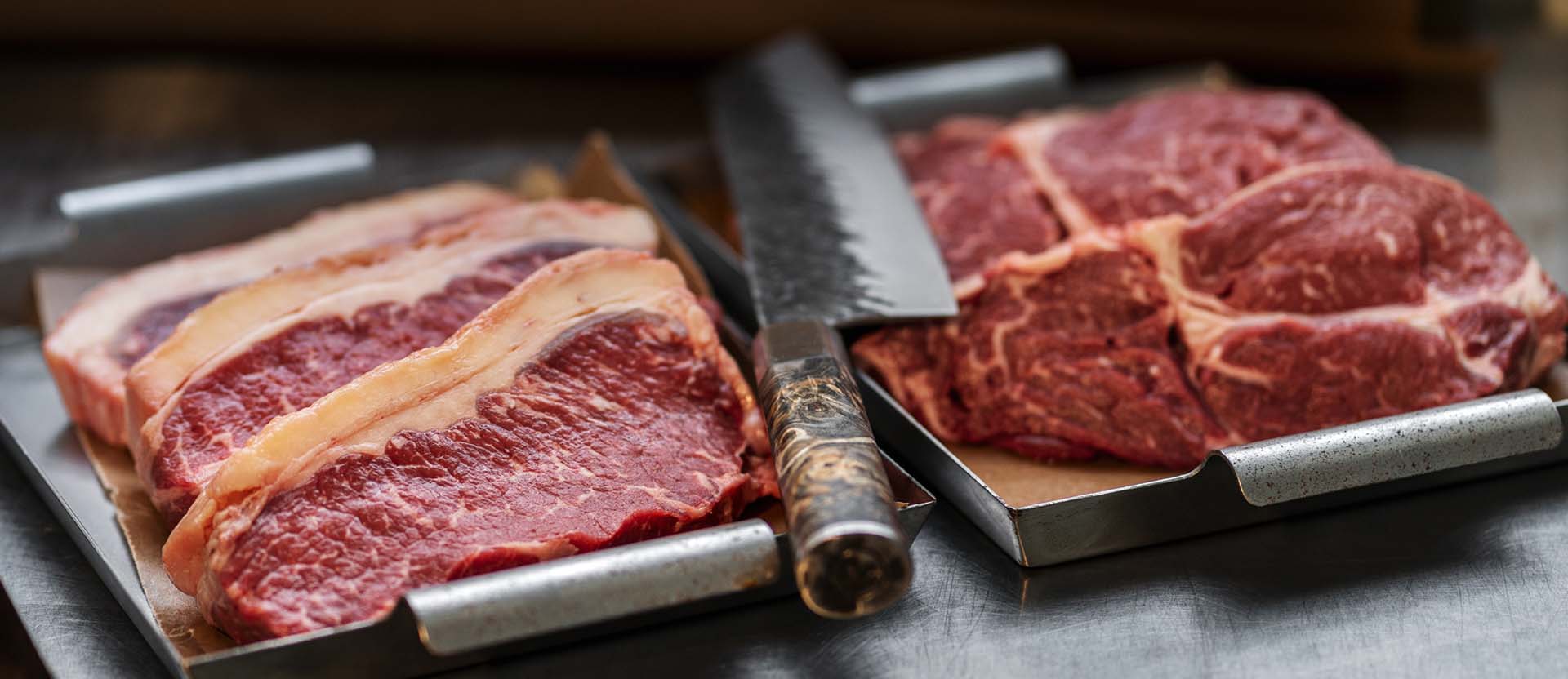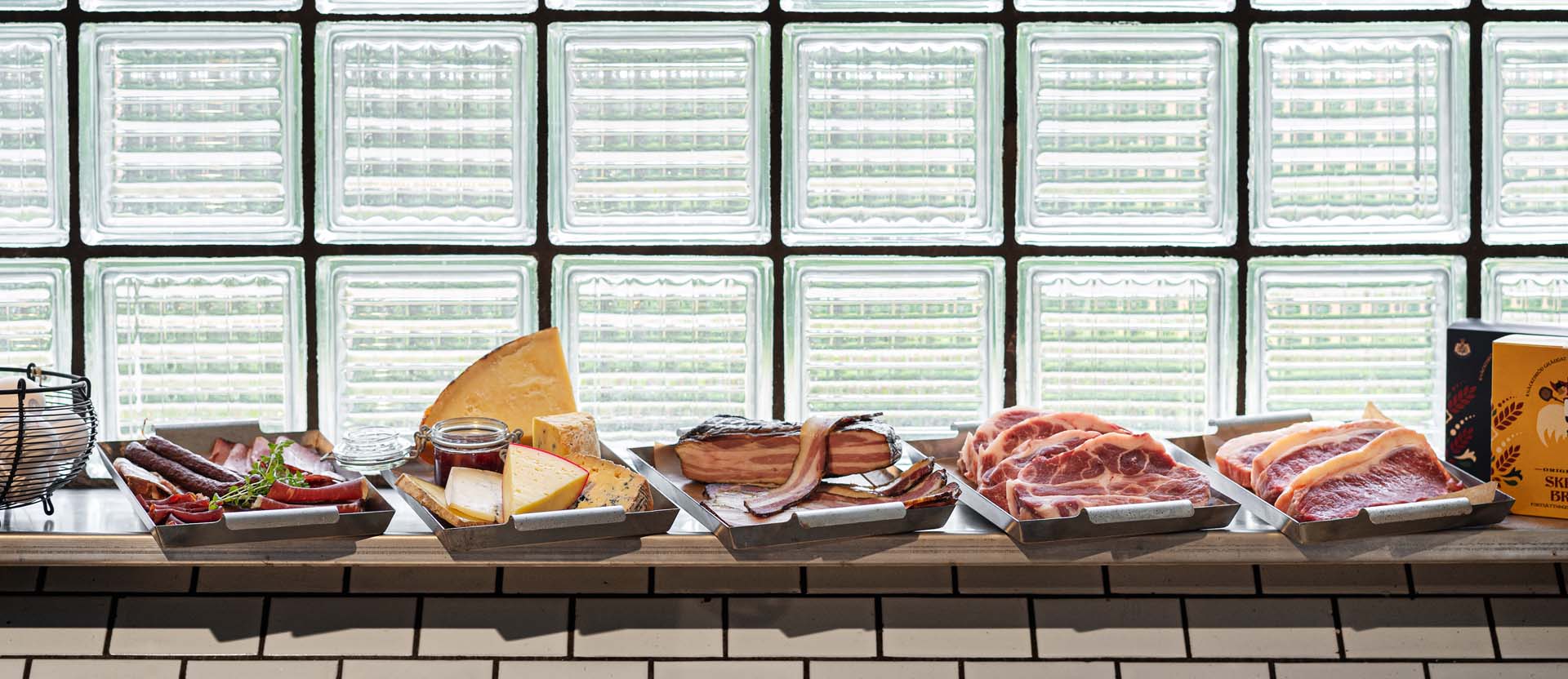 AT THE DELI COUNTER AND ON THE SHELVES
At our food counter, you'll find smoked delicacies, sausages and other snacks from local producers alongside our own in-house creations. Select parts of our raw meat products are sent to some of the nearby charcuteries and smokehouses to be turned into delicious cured meats and exquisite sausages. Having our own charcuterie and smokehouse has so far proven to be nothing more than a pipe dream...
A lot of what you can find here in the Food Hall is produced locally. We have condiments that no barbecue is complete without, such as marinades and sauces. Meanwhile, the chefs in our restaurant deliver delicious dips and sauces to our food counter, with specially prepared herring dishes and other festive delicacies for the long weekends. If you taste something you like whilst eating in our restaurant, chances are you'll be able to buy it for yourself in the Food Hall.
Our cheese counter is regularly an exquisite sight, with an exciting range of cheeses from smaller and larger producers, many from our local area. You'll also find a milk cooler here where you can fill your glass bottle with milk from Fredrikslunds Farm which is located just a kilometre away. The milk is pasteurised one floor down where we also create various kinds of cheeses, the most delicious ice cream, plus cheesecakes and all sorts of other products. And all local - just the way we love it!
The cherry on top is that we sprinkle our range with things we like from suppliers who are a little bit further away but still produce delicious products on a small scale with love and care. Fine oils and vinegars complement flours, drinks, marmalades, treats and a whole host of other products.
Quite simply, we love and appreciate our food!