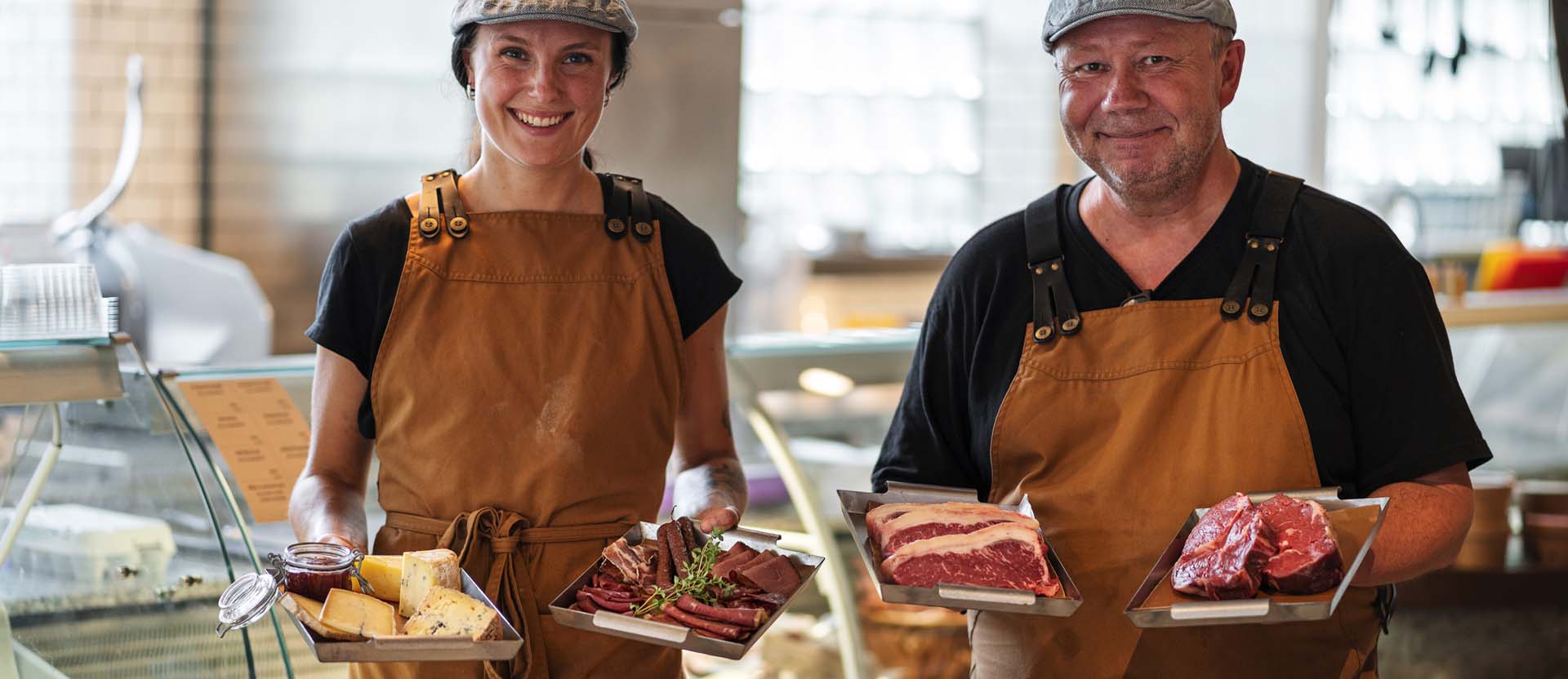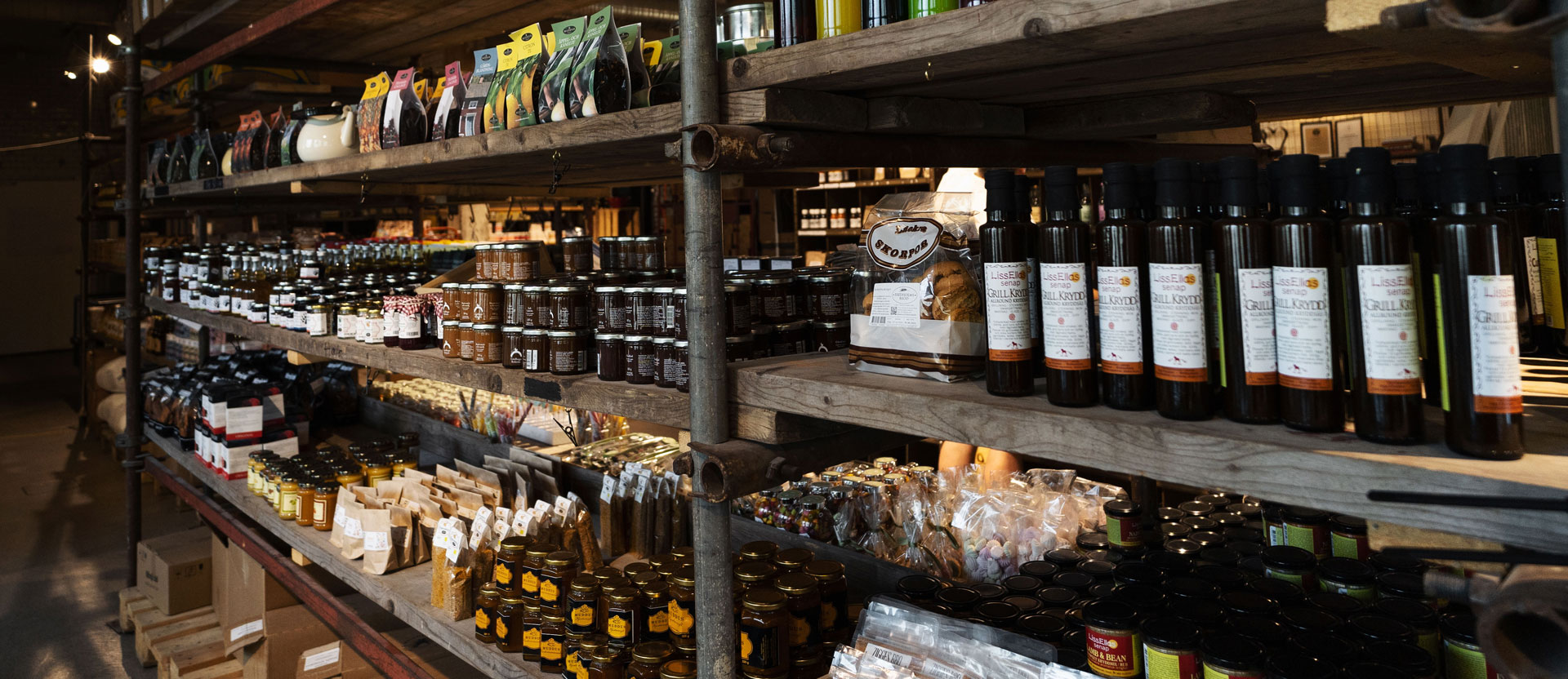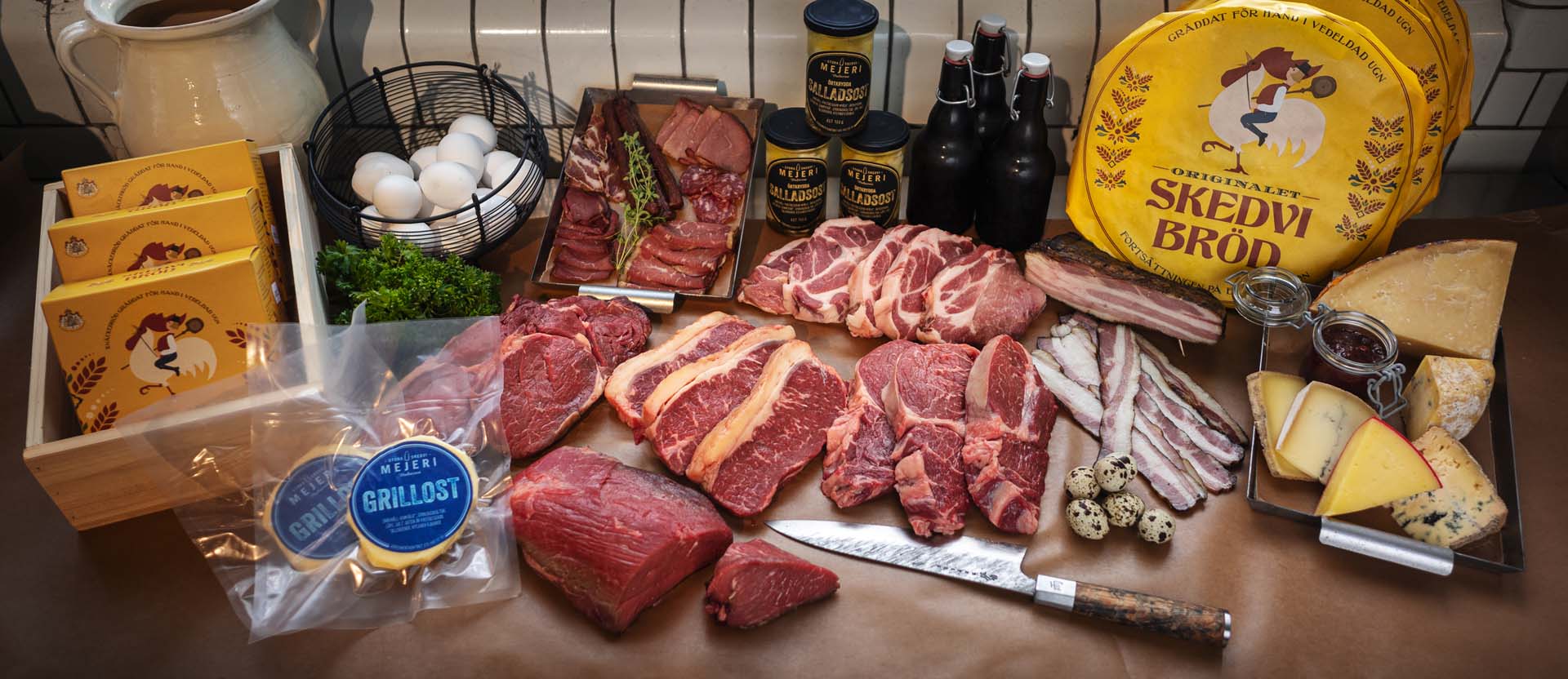 A FOOD HALL OUT IN THE STICKS AT STORA SKEDVI
Putting a food hall out in the sticks in Stora Skedvi in Dalarna might seem like an odd choice - but it's quite the opposite! Our factory is located in the heart of a flourishing agricultural region. Here in town, we have the farmers, and the entrepreneurs, who supply pork, beef, potatoes, eggs and milk direct to our food hall.
At our service counter you'll find fresh meat, smoked delicacies, an exquisite range of cheeses and delicious dips from the chefs in our restaurant. The Skedvi Bröd factory shop has mile after mile of shelves where you can fill your glass bottle with milk straight from the cooler. On our shelves you'll also find all sorts of goodies like herbs and spices, marinades, oils and award-winning mustards, sweets of all kinds, drinks, jams and marmalades and much, much more.

We're all about small-scale and place a lot of value in having our producers so close to us without sacrificing even a morsel of quality. Come in to pick greens, shop smart and be inspired.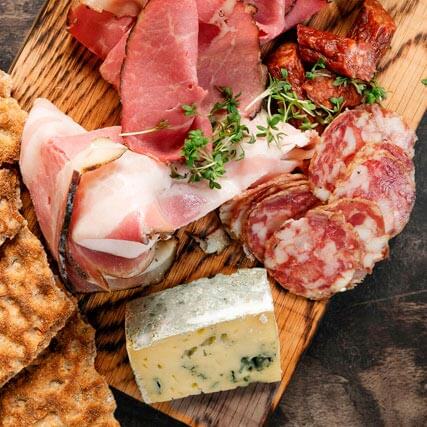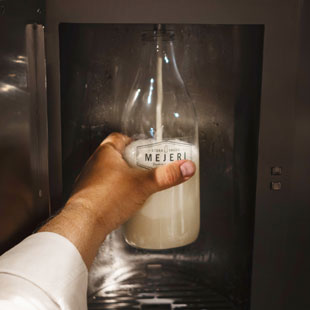 MEAT HAMPERS FOR EVERYONE
TASTES AND SEASONS
Our meat hampers are available all year round in different editions depending on the season. Order yours here. Choose from Beef, Pork or Mixed.