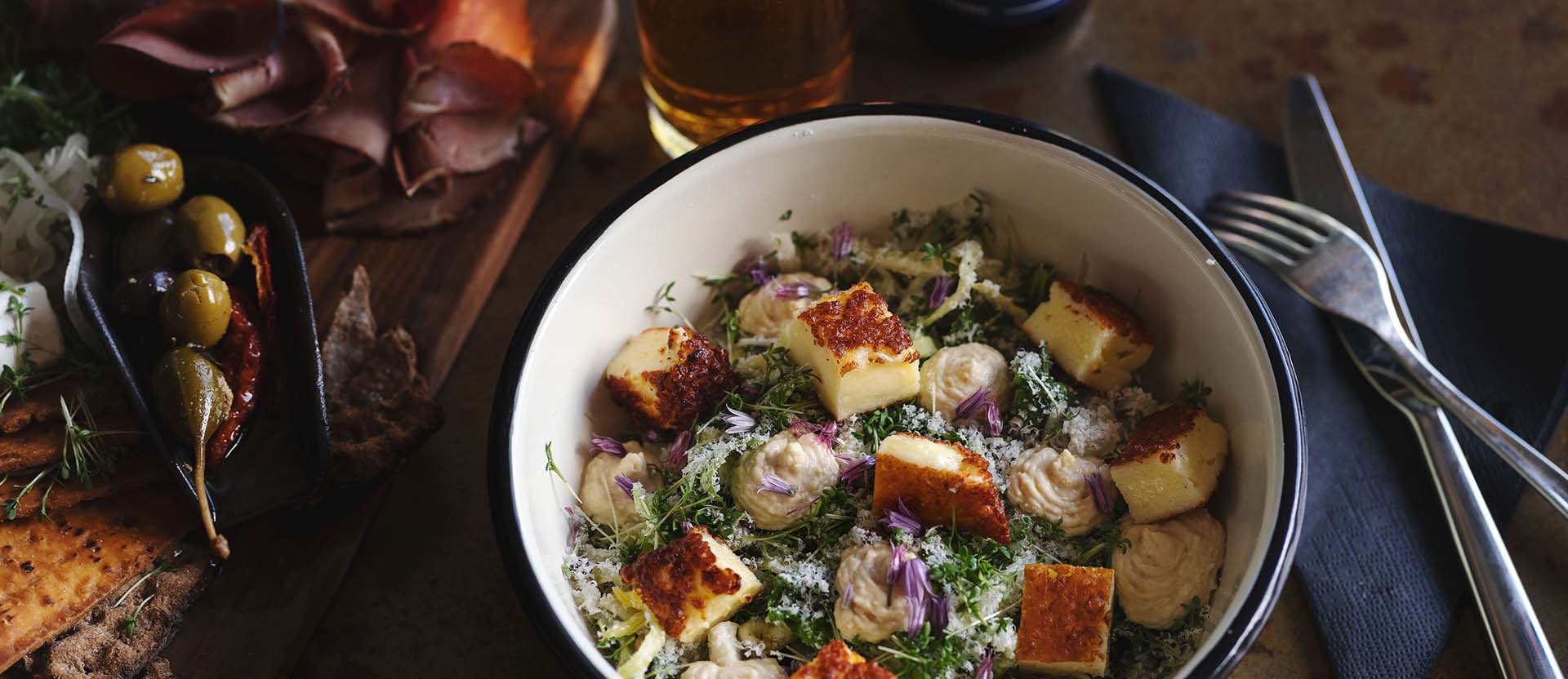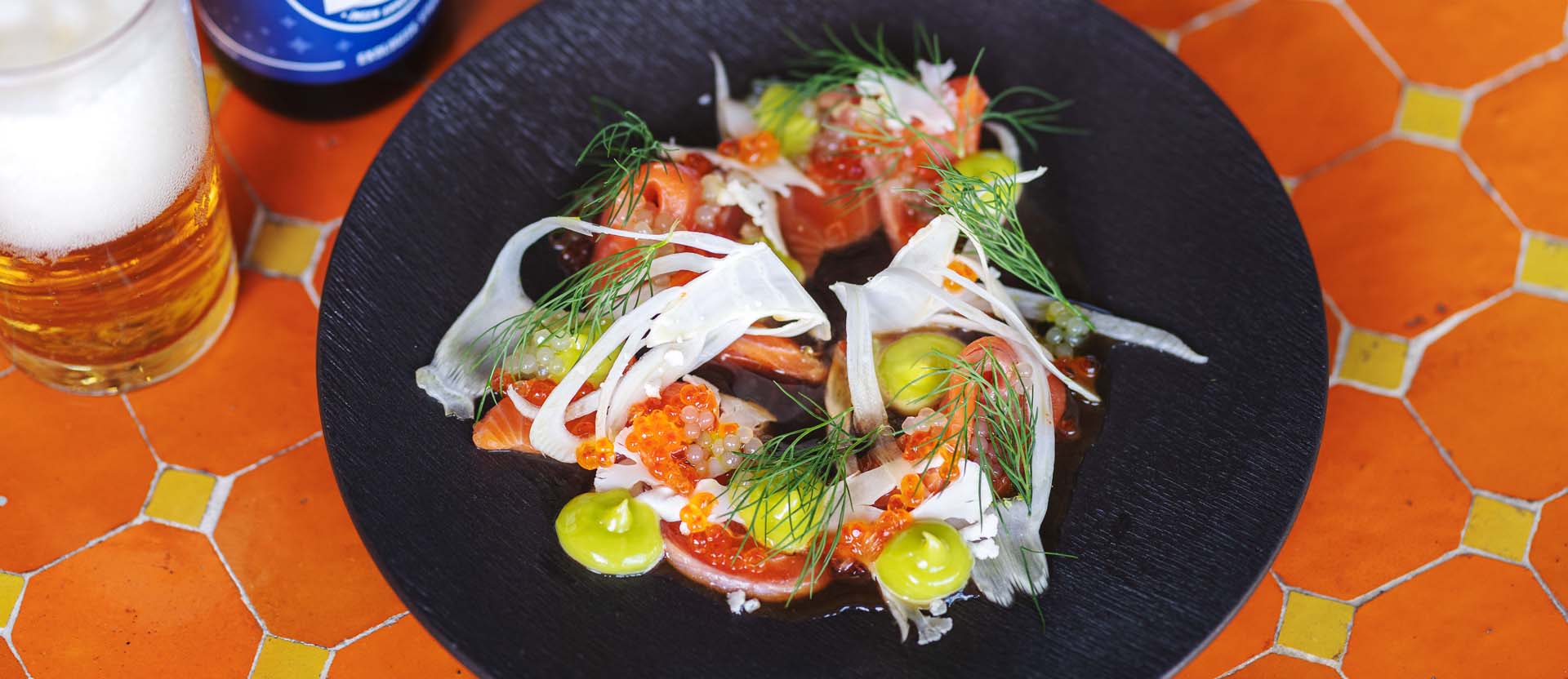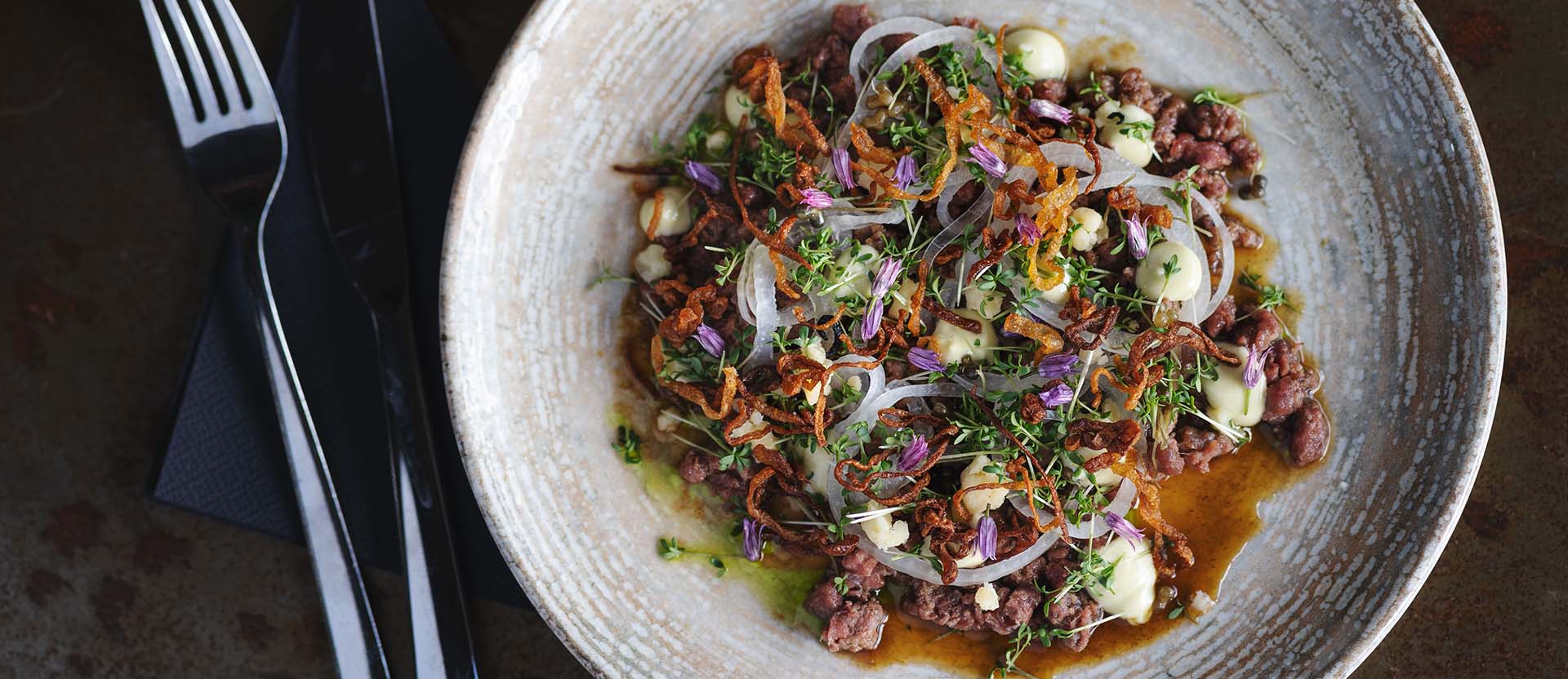 FARMER'S LUNCH
11:00-15:00
MONDAY-FRIDAY UNTIL 9TH SEPTEMBER,
FROM 10TH SEPTEMBER TUESDAY-FRIDAY
The Farmer's Lunch has hearty, well-prepared dishes one might describe as "country cooking with pizzazz and finesse". Everything is based on what our local farmers produce. In town, we've got pork and beef, potatoes, milk and eggs. All locally produced, just the way we like it.
The Farmer's Lunch is available for SEK 135 and comes with knäckebröd and a spread, plus a cup of coffee.
Alternatively, you can try the Vegetarian of the Week and burger (SEK 195).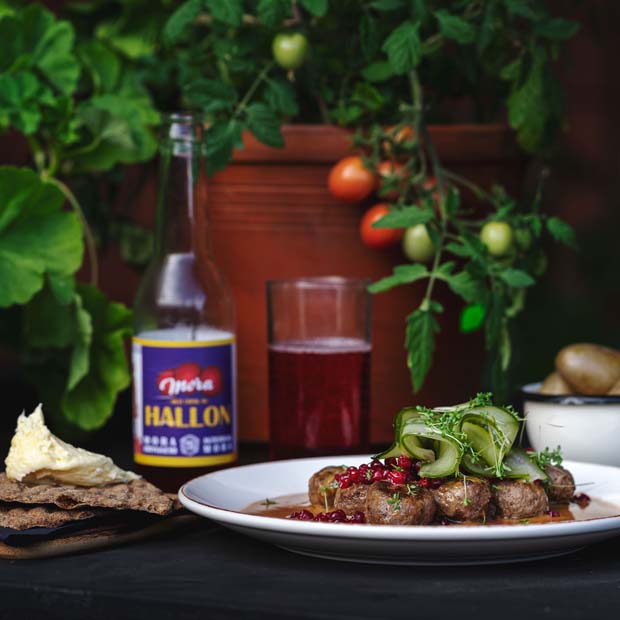 Hallonsoda, meatballs and crisp bread – a perfect lunch.