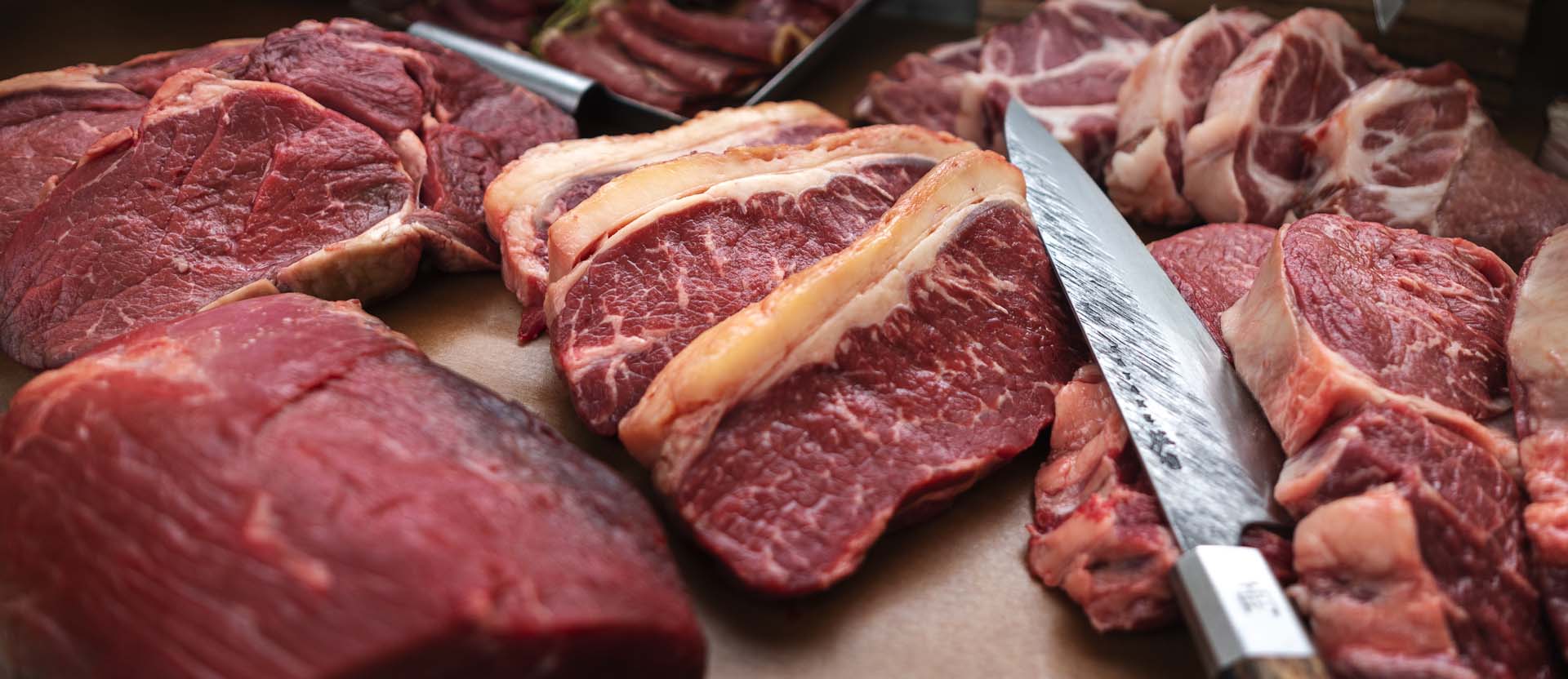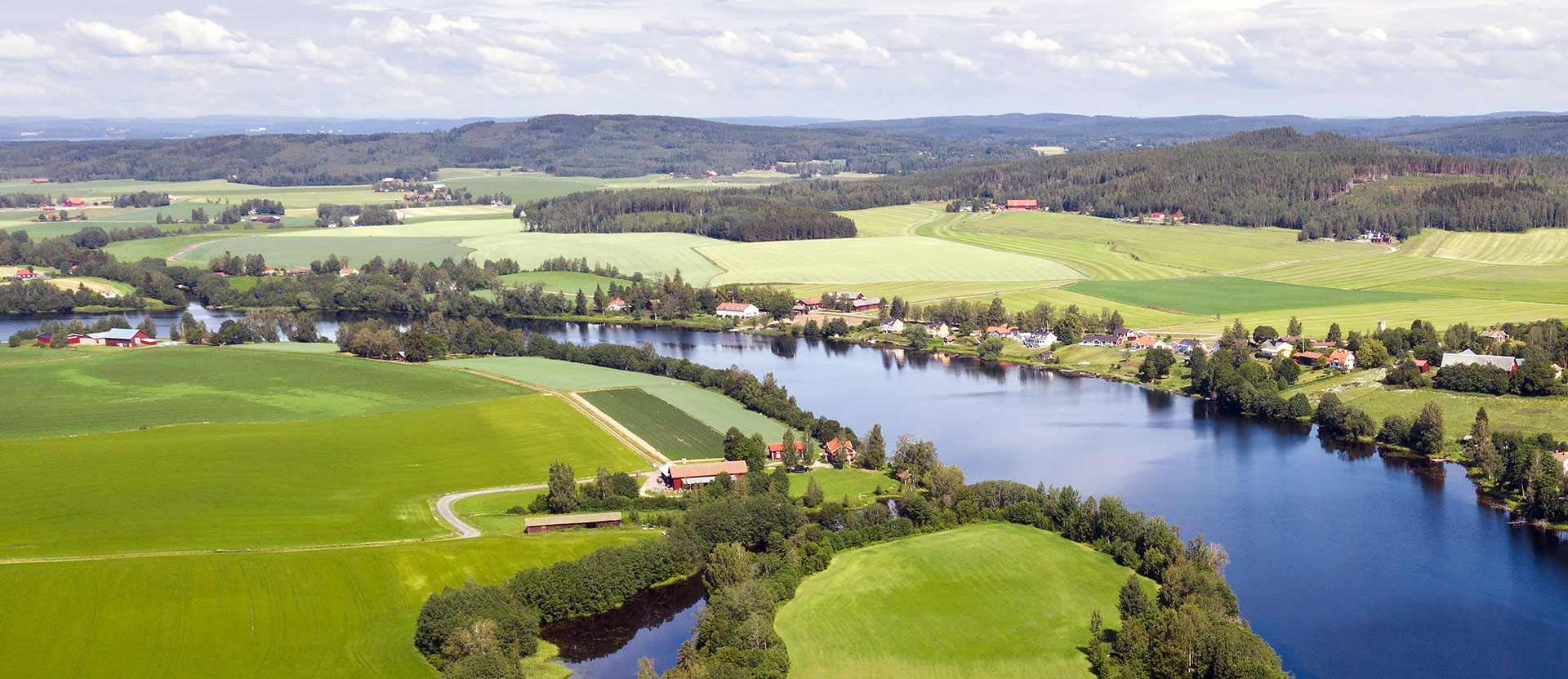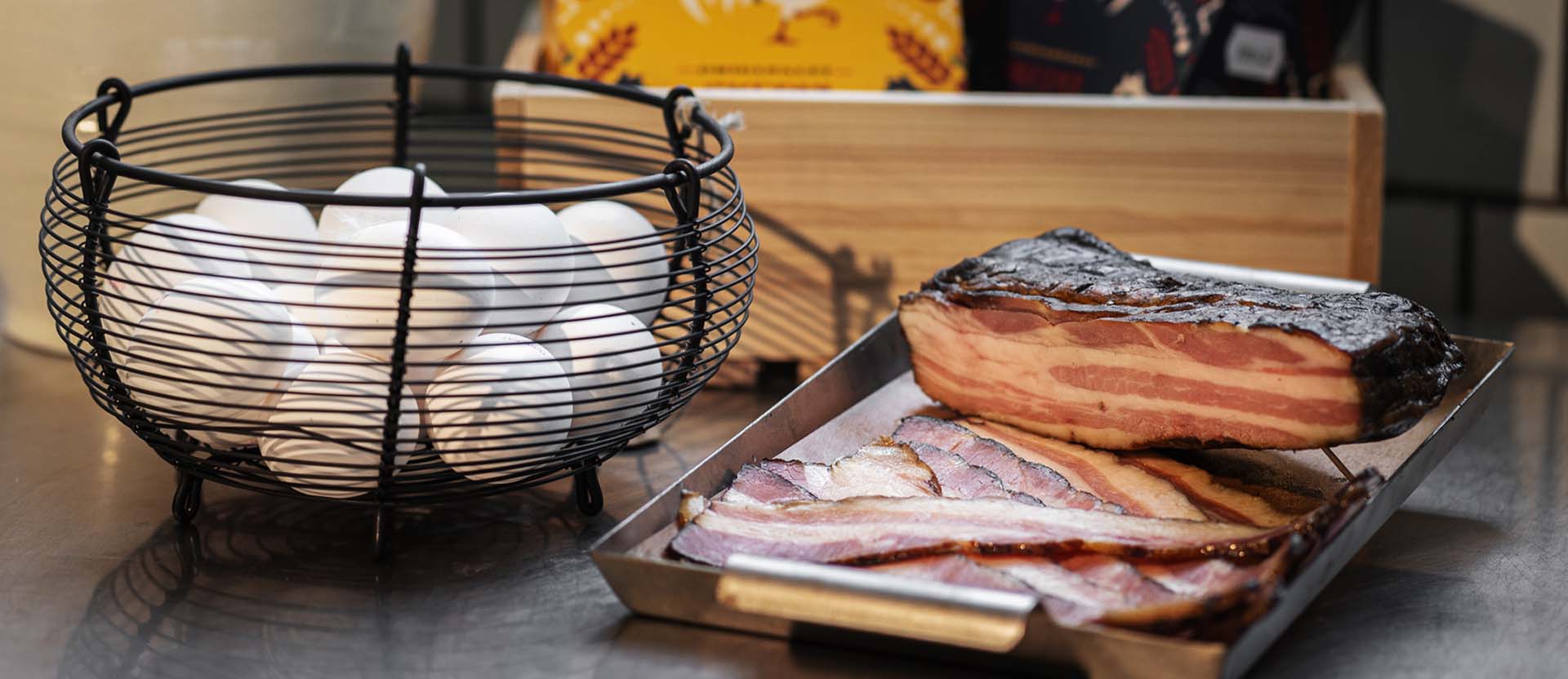 LOCALLY PRODUCED PORK AND BEEF
Locally produced meat takes centre stage in our Food Hall. Our pork comes direct from one of our closest neighbours at Forsa Farm, whilst our beef comes from Pollacks farm, just a few miles away on the other side of the Dal River. We usually have a large range on offer and vary it throughout the year. We adapt it for slow-cooking and stews during the darker months, with delicious barbecue editions available in the summer.
The meat we get is largely dependent on how large the pigs have managed to grow by the time they are slaughtered and what calves have been born on the farm. This does mean that occasionally we don't get exactly what we had in mind. Our range isn't always large and unlimited, which is of course one of the aspects of smart animal breeding. Another way to see it is as sustainable, which is exactly how we like it. Above all, we have the best quality imaginable! It's not something we will ever skimp on. We put a lot of stock in being so close to our producers. The benefits of being close are many, for the animals, for the environment and for our collaborations. Of course, the fact that the town has had its own abattoir for some yeas now makes that chain even better and even smarter. The farms drive their animals the short trip to the abattoir themselves using their own vehicles. The same raw ingredients are also used here in our in-house restaurant.

If you can't find what you're looking for at our meat counter or if you have any special requests, let us know so that we can accommodate them as much as possible.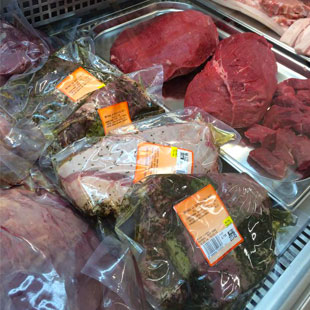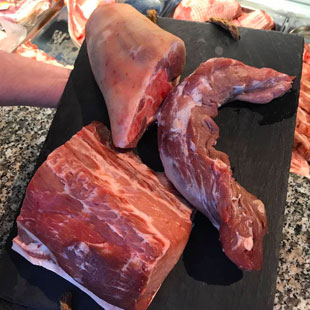 MEAT HAMPERS FOR EVERYONE
TASTES AND SEASONS
Our meat hampers are available all year round in different editions depending on the season. Order yours here. Choose from Beef, Pork or Mixed.