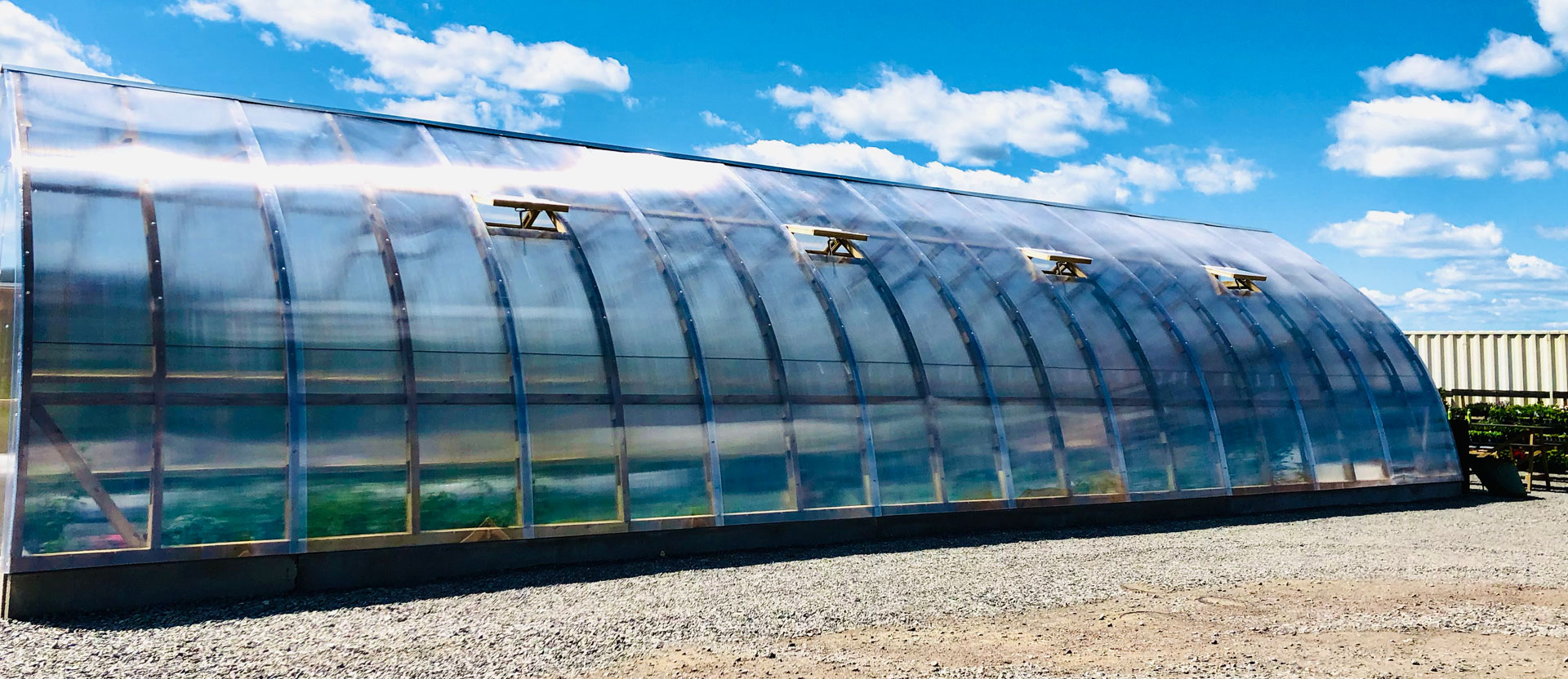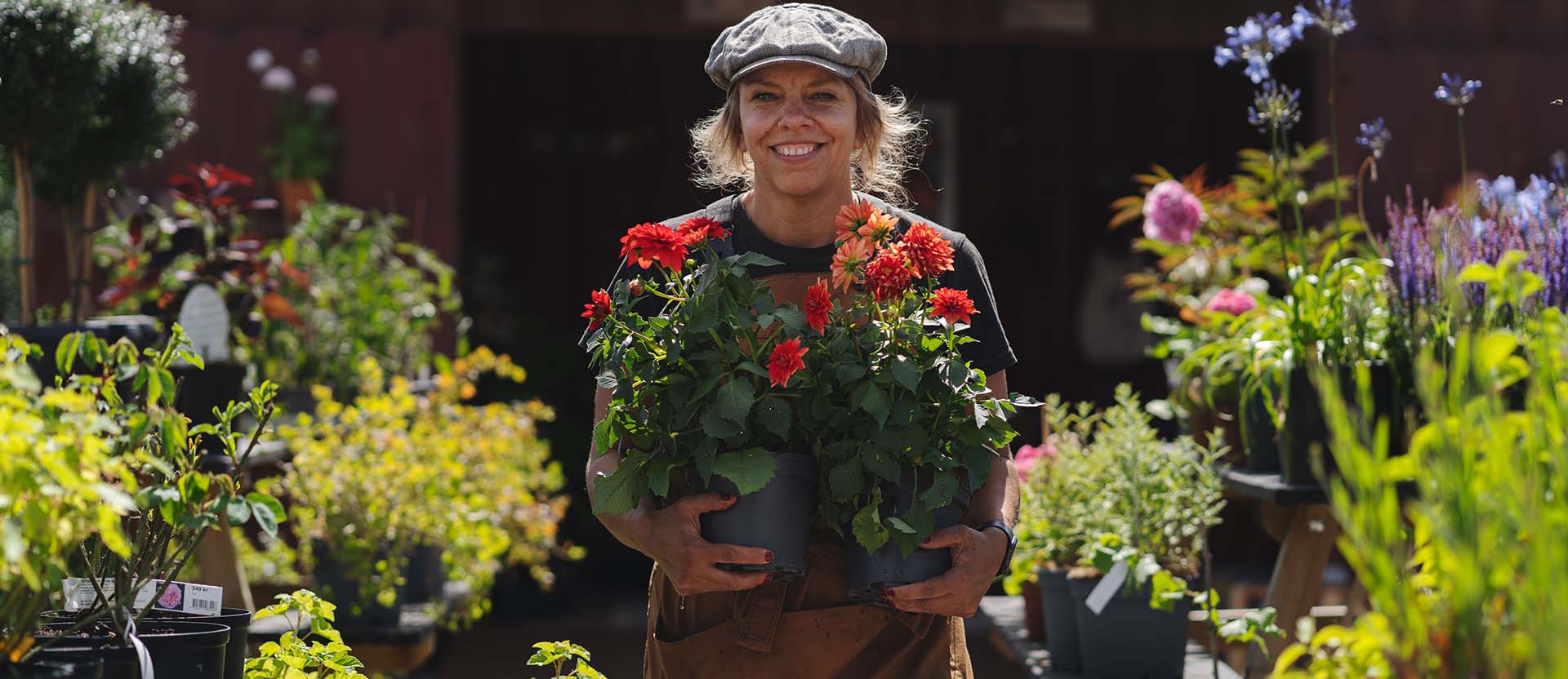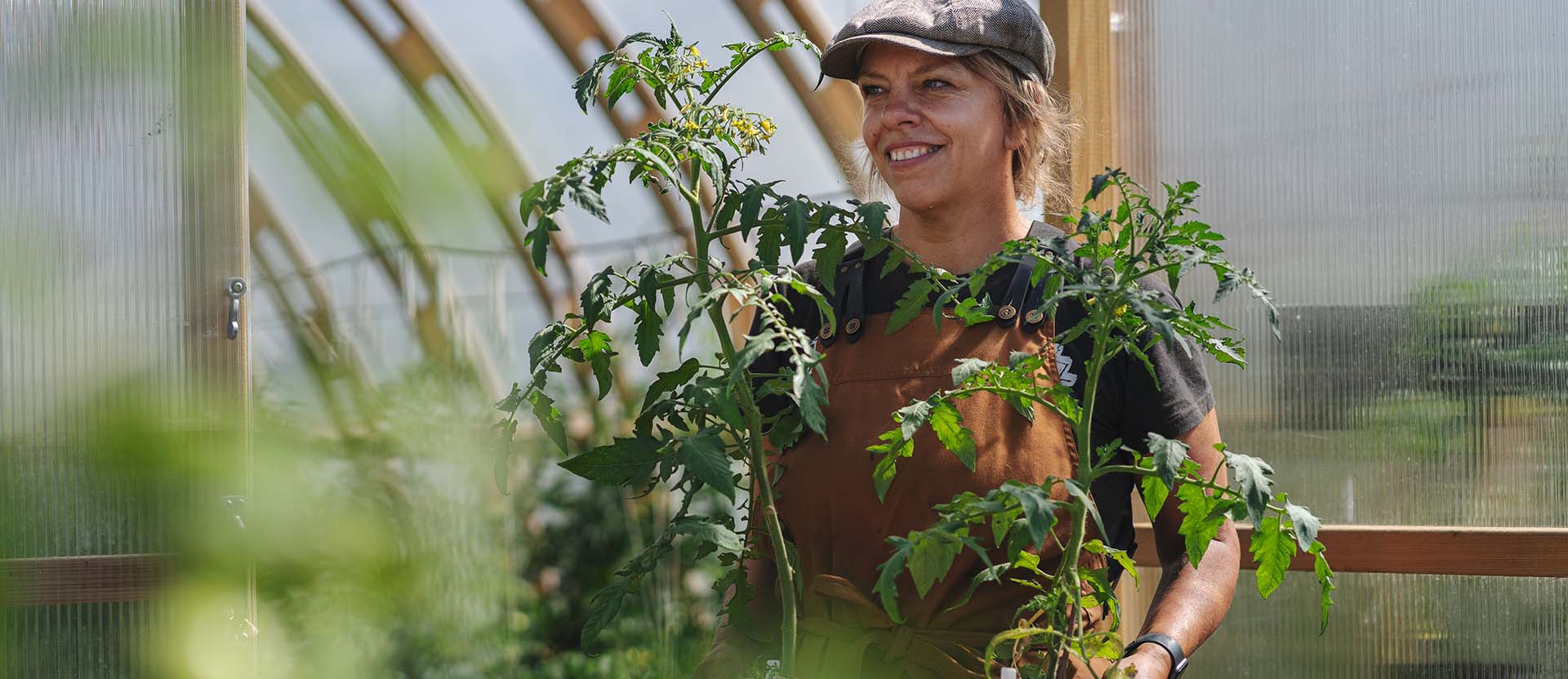 OUR BLOOMING MARVELLOUS GREENHOUSE
Welcome to our latest event! During the summer, we open up our courtyard for our summer café plus shops housed across twelve old shipping containers - with our greenhouse as the crowning glory!
In recent years, the demand - and our longing - for all things green has been growing and growing. At the same time, a vision has been identified. A vision of being able to do something with the waste heat from the wood-fired ovens in our knäckebröd bakery. Combining the two seems only natural - and now we're well on our way! The greenhouse is finally in place.
GREEN-FINGERED JENNY
The greenhouse is run by Jenny who has just the green touch we need. The operation started off small-scale and it will get the chance to grow bigger by being smart. Here, you'll find tomatoes, cucumbers and flowers growing and sprouting so much you can almost hear them during the warmer months. These can of course also be purchased together with other tasty little treats as the whole operation expands. When it comes to planting, Jenny's philosophy is to follow the changing of the seasons. Making sure that the flowers in the factory and elsewhere also have that beautiful green feeling, she will also be offering summery bouquets and the like as and when they are in season.
WASTE HEAT FROM THE BAKERY
Working out how to utilise the leftover heat from the ovens to heat up the greenhouse is a complex operation that is very much on-going. We like the idea of recycling and hope to be able to find a solution very soon by collaborating with local businesses who have a knack for this sort of tech.